2023 Award Recipients
Meet the incredible business and community leaders – boldly moving Lancaster County forward!
Catalyst Award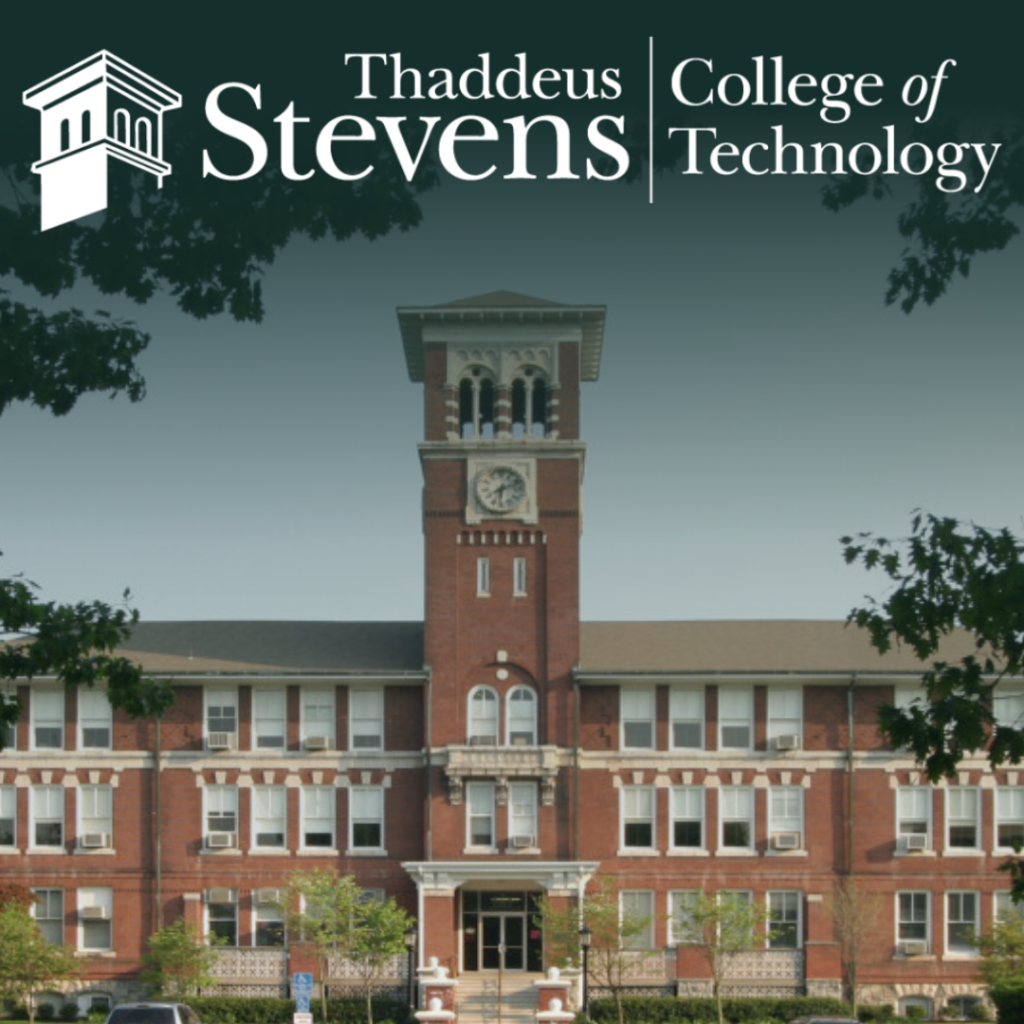 Thaddeus Stevens College of Technology
Thaddeus Stevens College of Technology is a premier, residential, two-year, accredited technical college that prepares students for skilled employment in a diverse, ever-changing workforce. Founded in 1905 with 15 students, Thaddeus Stevens College has grown to more than 1,300 students and 24 high-skill, high-wage technical degree programs, as well as several certificate and short-term programs. Through its mission, Thaddeus Stevens College of Technology breaks down barriers that perpetuate educational inequities and creates access to a college degree. Committed to the legacy of its benefactor, Thaddeus Stevens, the college serves as an instrument of change in the lives of its students, graduates, and employees – who, in turn, impact change on businesses, industries, and communities across Pennsylvania and beyond.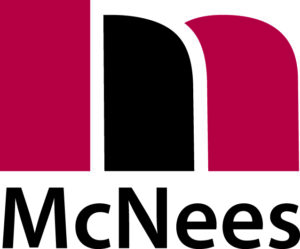 Sponsored by McNees
The Catalyst Award recognizes a business, nonprofit, or individual community member that actively contributes to quality of business landscape, place, and our community – creating catalytic change that fosters the growth and innovation in Lancaster County.
Small Businessperson of the Year Award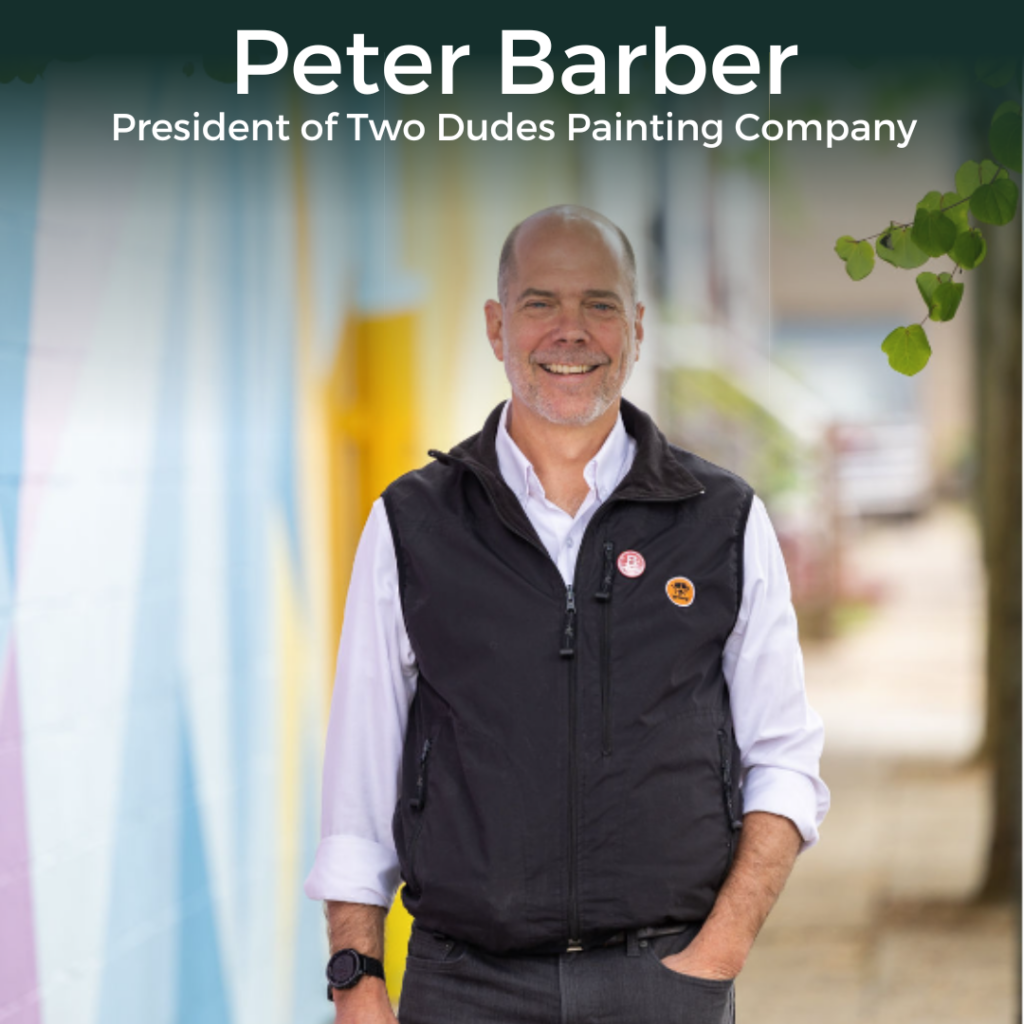 Peter Barber
President of Two Dudes Painting Company
Peter Barber is a co-founder and owner of Two Dudes Painting Company, a thriving local business providing residential and commercial painting services throughout South-Central PA for over 36 years. After starting the company as just Two Dudes and an orange VW bus, Peter has grown Two Dudes to include over 90 employees while maintaining a commitment to positively impacting the community.
In addition to his work at Two Dudes, Peter is deeply involved in the Lancaster community. He has served as chair of the Lancaster Chamber and Lancaster City Alliance, and currently sits on the board of SoWe and ASSETS. His dedication to community development has earned Two Dudes Painting Company numerous recognitions for their positive impact, including the Samaritan Counseling Center's Ethics in Business Award, The YWCA's Corporate Citizen of the Year, and YMCA's Servant Leader Award.
When not working, Peter runs marathons, extensively backpacks, and spends as much time as possible with his family - his wife Kara and his kids Amanda and Isaac (and now grandchildren too!)

Sponsored by BCGL
The Small Businessperson of the Year recognizes a small business (100 or fewer employees) owner who has demonstrated business growth, invested time & energy in to developing their teams, and has contributed to our community.
ATHENA Award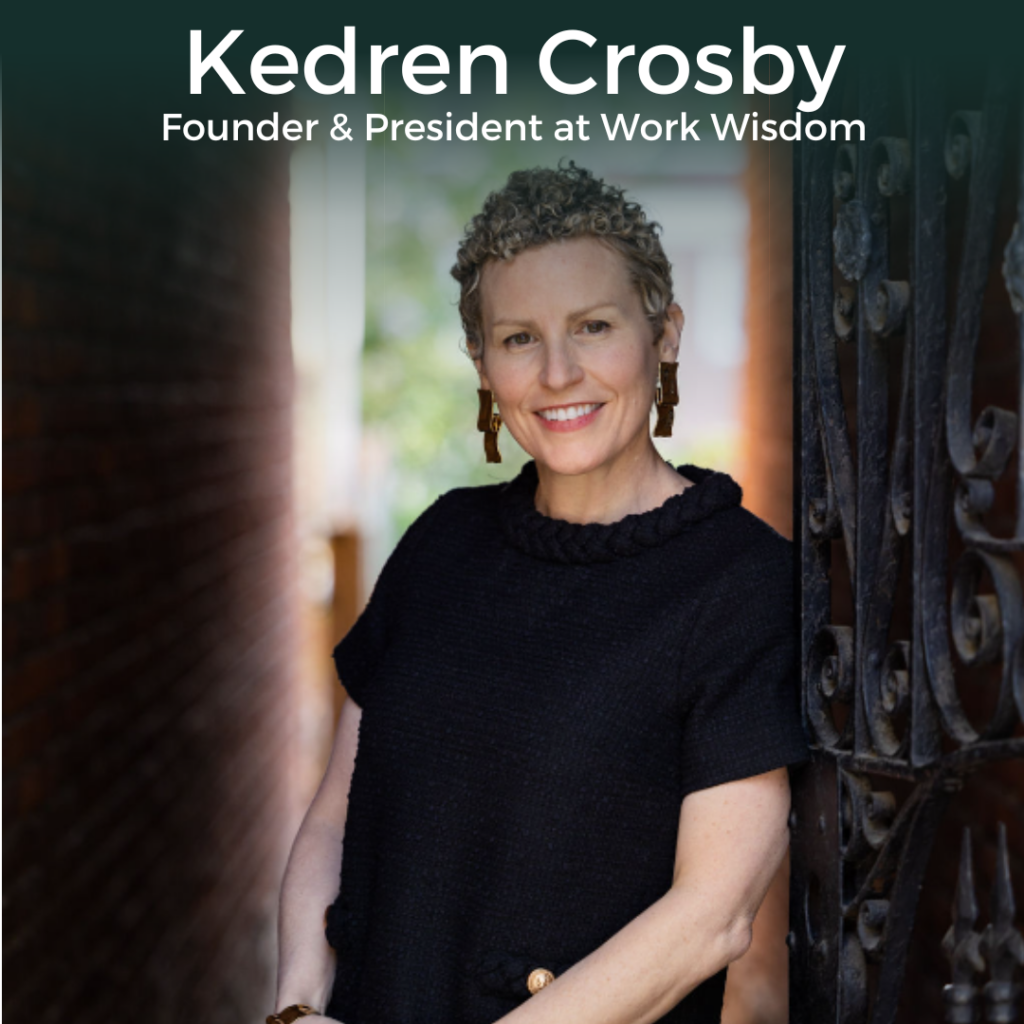 Kedren Crosby
Founder & President at Work Wisdom
Kedren Crosby is the Founder and President of Work Wisdom, a B Corporation that fosters positive organizational behavior.
Kedren holds a Master's degree in Policy Science from The University of Maryland Baltimore County, graduate-level certificates in Nonprofit Studies from The Johns Hopkins University in Baltimore, Conflict Resolution at Notre Dame, and has completed graduate coursework in Organizational Behavior at Harvard University. Kedren is also a certified practitioner of Emotional Intelligence and formerly served as adjunct graduate school faculty at Elizabethtown College.
Kedren has written and presented extensively on burnout, work-life integration, authentic leadership, organizational culture, organizational conflict management, and communication best practices. She has written two books, Authentic Communication and Slowly, and is the creator of the podcast The Behaviorist.
Kedren is the mother of two wonderful adult children and lives happily in School Lane Hills with her wife, Sarah Colantonio, and their two very barky but adorable dogs.

Sponsored by Benchmark Construction
The ATHENA award celebrates an individual who strives toward the highest levels of professional accomplishment, have devoted time and energy to their community, and who inspires women to reach their full potential.
Exemplar Award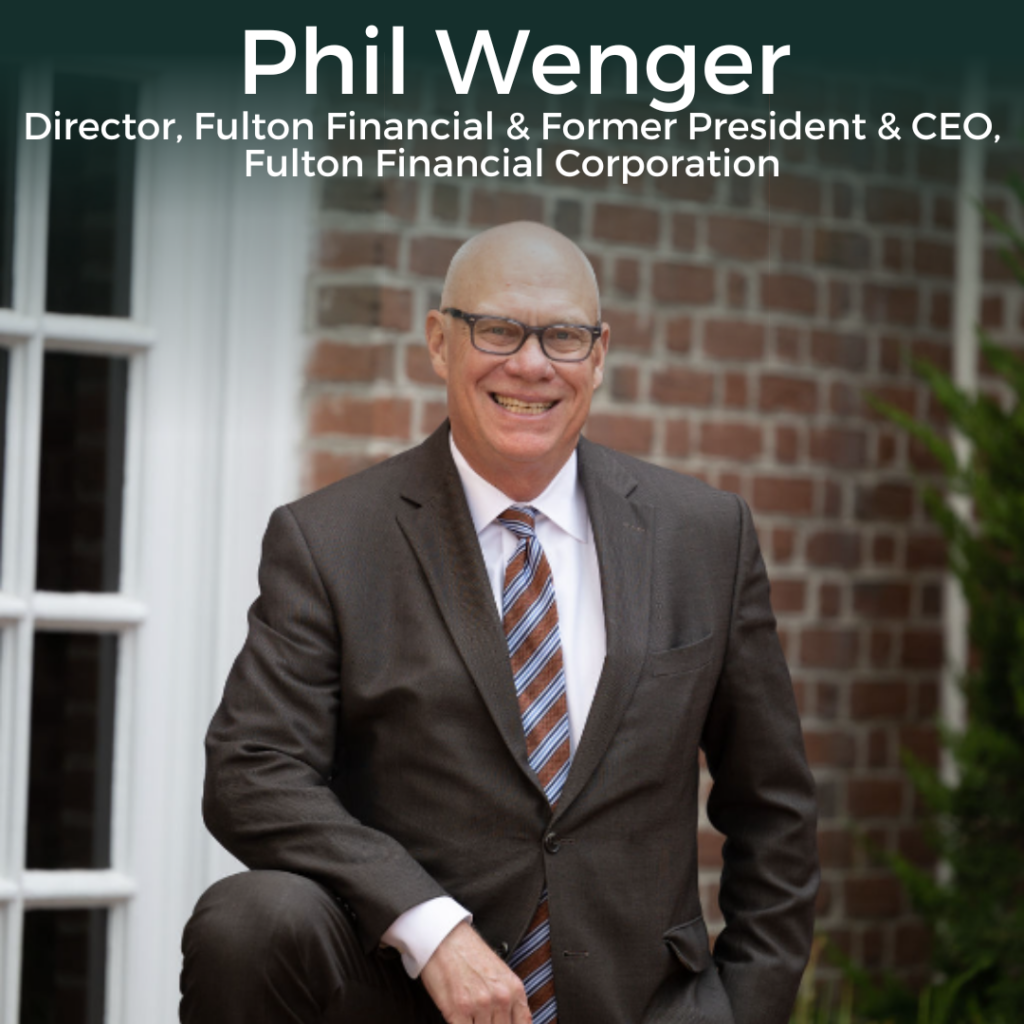 Phil Wenger
Director, Fulton Financial & Former President & CEO, Fulton Financial Corporation
E. Phil Wenger served as Chairman of the Board and Chief Executive Officer of Fulton Financial Corporation from January 1, 2013 until his retirement on December 31, 2022. Wenger now serves as a Director for Fulton Financial.
Wenger joined Fulton Bank in 1979. He assumed a variety of positions in the corporate Lending area before being promoted to executive vice president of Corporate Banking in 1996. In 2001, Wenger was named senior executive vice president of the Lancaster, York, and Chester Counties Division and in 2003 he was promoted to the position of president and chief operating officer of Fulton Bank. In 2006, Wenger was named chairman and chief executive officer of Fulton Bank. He was also named senior executive vice president of Fulton Financial Corporation, the parent company of Fulton Bank, at the time as well. Wenger was promoted to president and chief operating officer of Fulton Financial Corporation in December 2008. He assumed this position on on January 1, 2013 and retired from the role in late 2022.
Wenger currently serves on the Board of Directors for the Pennsylvania Chamber of Commerce and chairs the Chamber's Audit Committee. Wenger has served as a Chair for the Lancaster Chamber, Economic Development Company of Lancaster County, YMCA of Lancaster County and has also served Global Board of Advisors for Operation HOPE, Penn State Harrisburg Board of Advisers, on the Advisory Board of Stonier Graduate School of Banking and is also a member of the Burnham Corporation board of directors. Locally, Wenger has served organizations like Big Brothers/Big Sisters, Hospice of Lancaster County, Fulton Theatre, and Lancaster County Conservancy.
Wenger holds a Bachelor of Science degree in Finance from Penn State University and a Master of Business Administration from the Pennsylvania State University at Harrisburg. He is also a graduate of the Stonier Graduate School of Banking.

Sponsored by Comcast Business
The Exemplar award honors a local leader who has made significant contributions to the business landscape and community organizations and has demonstrated a long-term commitment to the community. The recipient has been a vocal champion of Lancaster County as a thriving community throughout their personal commitment and professional career.