---
Thursday, May 25th, 2023
Lancaster County Convention Center
4 pm - 9 pm
Thank you for Setting the Pace, the Rhythm, the Tone and Boldly Moving Lancaster Foward!
Celebrating the business impact on Lancaster County!
The Lancaster Chamber was honored to host nearly 1,800 community and business leaders at the 151st Annual Dinner on Thursday, May 25th, 2023 at the Lancaster County Convention Center, Lancaster Marriott at Penn Square.
---
There is no greater show of unity, excitement, celebration, and innovation then what was on display that night. We feel honored to create the space that showcases Lancaster County and grateful that we get to be a part of this incredible business community.So, Thank You. For setting the pace, the rhythm, the tone.
For BOLDLY MOVING Lancaster FORWARD!

Thank you for Joining Us at the 151st Annual Dinner!
Ticket Sales Have Closed. Thank you.
Single Ticket
$250/ea
The Evening
Gala Reception
(All Attendees) 4 pm - 6 pm
---
All attendees of the Annual Dinner are invited to join fellow business and community leaders for a time of networking, hors d'oeuvres and two drinks (on the house!). This opportunity is open to anyone attending with a Bronze or Patron sponsor, as well as anyone who has purchased tickets or is a guest of someone who has purchased tickets. The Gala Reception is sponsored by Wohlsen Construction.
VIP Reception
(Exclusive) 4 pm - 6 pm
---
Guests of high level sponsors are invited to join the Chamber's Board of Trustees and other community & business leaders for this specially ticketed reception. Guests will enjoy networking in an exclusive VIP space, hors d'oeuvres and an open bar. The VIP Reception is sponsored by Penn Medicine LGH.
Dinner & Program
6 pm - 9 pm
---
As we finish up networking at either of the Receptions, guests will be moved to Freedom Hall to open the evening's festivities; Enjoy dinner, dessert and complimentary table wine, be inspired by four incredible award recipients, and celebrate Lancaster County. The experience is capped by a nationally recognized keynote speaker delivering a message to inspire and energize our Lancaster County business community!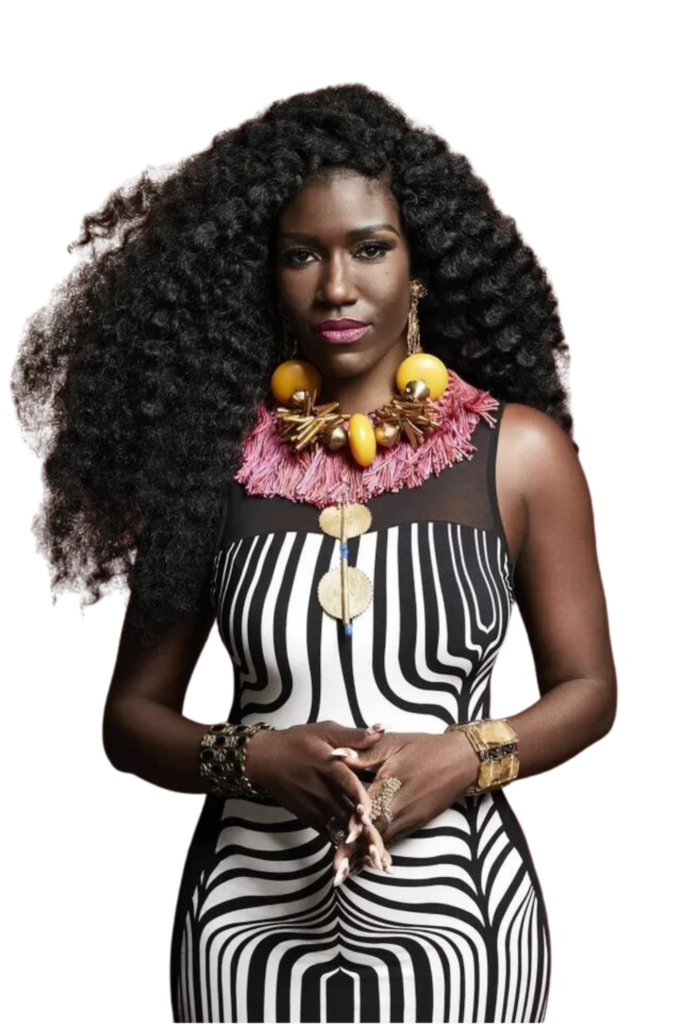 Meet the Speaker
Bozoma Saint John
Bozoma Saint John is a Hall of Fame inducted Marketing Executive, author, entrepreneur and business powerhouse.
Boz got her start in her marketing career at Spike Lee's ad agency, SpikeDDB. She then went on to manage brands in the PepsiCo beverages portfolio, before becoming Head of Music and Entertainment Marketing at the Industry Giant. After that, she led Global Consumer Marketing at Apple Music & iTunes; before serving as Chief Brand Officer at Uber; she then took on the Chief Marketing Officer role for Endeavor (including WME, IMG, UFC, Miss Universe, 160over90, etc.). Mostly recently, she served as the Global Chief Marketing Officer at the entertainment behemoth, Netflix.
Boz's work has been lauded and awarded by the industries she's operated in, including induction into the American Marketing Association Hall of Fame (2022), following induction into the American Advertising Federation Hall of Achievement (2014). Boz is currently named as the #1 Most Influential CMO in the world by Forbes (2021). She's also been inducted into Billboard's Women in Music Hall of Fame after making their list of the "Most Powerful Women in Music" for 10 consecutive years (2013-2022) and crowned as the Executive of the Year (2016). She's been featured on the cover of Adweek as "one of the most exciting personalities in advertising;" and is on lists ranging from The Hollywood Reporter's "Women in Entertainment Power 100" (2018) to Fast Company's and Ad Age's "Most Creative People" to Ebony's "100 Powerful Executives," Black Enterprise's "Most Powerful Women in Business" and Fortune's "Most Influential CMOs."
In 2021, Harvard Business School published a multi-media case study on her career, titled "Leading with Authenticity and Urgency"; through which she developed and taught a program at the University aptly named "The Anatomy of a Badass." Boz has expanded her service outside of the US and been named as an Ambassador for the African Diaspora and Special Envoy to the President of Ghana. Boz serves on several Boards including Girls Who Code and the Council of Fashion Designers of America.
All of that said, she counts her highest achievement as being a mother to her 13-year-old daughter, Lael.
Learn more about Boz in our Digital Article Series blog post, "The Mindset of The 21st Century Leader," by Heidi Castillo, Accounts Manager, PhotOle Photography 
Learn more about Bozoma Saint John
Business Award Recipients
Each year the Lancaster Chamber recognizes several local business leaders who have made an incredible impact on our community. Our awards celebrate their leadership, honor their unique individual journey, provide insight on their business philosophy, and pay tribute to their dedication to making Lancaster a more thriving community.
Meet the Business Award Recipients
Presenting Sponsor

Gold Sponsors
Award Sponsors
Event/Silver Sponsors
Bronze Sponsors
Patron Sponsors
Astro Machine Works, Inc.
Baker Tilly
Berger Communities
Brown Schultz Sheridan & Fritz
Deerin Companies, LLC
EG Stoltzfus
Electron Energy Corporation
Elizabethtown College
Eurofins Lancaster Laboratories
Four Seasons Family of Companies
Franklin & Marshall College
Fulton Bank
JC Snavely's & Sons, Inc.
McKonly & Asbury
Millersville University
Murray
Paramount Contracting
Paul Risk Construction
PPL Electric Utilities
Rhoads Energy
RLPS Architects
The Wenger Group
Univest Financial